Stiebel Eltron Tempra 29 Plus (New 3rd Generation)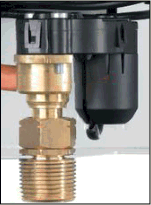 Dynamic Flow Control Technology
exclusive to Tempra Plus tankless water heaters!
---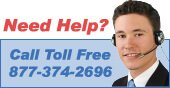 Let us help you evaluate if tankless is right for you or help you select the best model for your application. Call us now...
---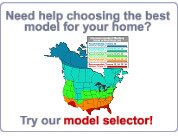 ---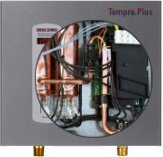 See an internal view of the Stiebel Eltron Tempra 29 Plus tankless water heater - learn how it works and what makes it superior to the competition.
(Click the picture)
---


Stiebel Eltron Tempra Plus Series Brochure
(Adobe PDF)
---


Electrical Requirements & Installation Information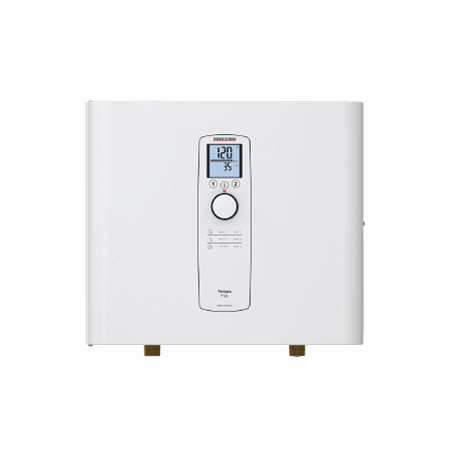 4.5

out of 5 stars (14 reviews)
Review this product
Stiebel Eltron

Tempra 29 Plus (White)
MSRP: US$

999

Our Reg. Price: $

799

Sale Price:

US

$

775.00

You save: $224.00

Found a Lower Price?
Request a Price Beat



or
Choose Refurbished
3rd Generation (White)

Limited Quantity of Factory Refurbished units available.
Save an additional $155.00!
- more info -
US$620.00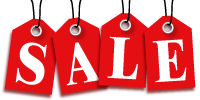 Digital Display
Flow Control Technology
28.8 kW's of Power
Thermostatically Controlled
Requires 200 Amp Service
The
Stiebel Eltron Tempra 29 Plus electric tankless water heater
is a powerful 28.8KW heater designed for whole house and commercial applications in cold climates where the incoming water temperature can drop below 40° F. It is also a popular choice for homes in warmer climates with high flow demands where multiple simultaneous hot water demands are required (up to 6 gallons per minute), or where fast fill rates for large Roman or bath tubs is desired.
Like all Tempra Plus Series tankless water heaters, the Tempra 29 Plus features true microprocessor-controlled temperature regulation as well as a convenient digital temperature display and dial selector which allows you to set the desired output water temperature at any level between 86 and 140F (30 and 60C). It is one of the only tankless water heaters on the market that features a true thermostatic temperature control and full power-modulation based on both the incoming water temperature and the water flow rate. The Tempra 29 Plus will automatically adjust its power output to accommodate changes in the incoming water temperature and flow rate so it can precisely maintain the desired output temperature.
The Tempra 29 Plus also features Stiebel Eltron's exclusive dynamic Advanced Flow Control technology. This technology automatically adjusts the flow of water when the unit's sensors detect that the flow demand is exceeding the heater's capacity. This feature is particularly useful in cold climates and other applications where the electrical service size does not permit the installation of a larger model and it may be desirable to handle occasional high flow demands. It is also desirable where high output temperatures are required for temperature critical applications (commercial dishwashers, etc.) and where flow rates are not always predictable.
Simply stated, the Stiebel Eltron Tempra Plus Series electric tankless water heaters feature the most precise temperature control of any tankless water heater on the market today!
Maximum Flow Rate in Gallons Per Minute at 105°F Output temp

Incoming Water Temp:
Flow Rate (GPM)
40°F
3.0 GPM
45°F
3.3 GPM
50°F
3.6 GPM
55°F
3.9 GPM
60°F
4.4 GPM
65°F
4.9 GPM
70°F
5.6 GPM
75°F
6.5 GPM
* This chart is based on 240v input.
Please review the Stiebel Eltron Tempra Brochure
for temp rise data at 208v input.
Do You Have Hard Water?
If your water hardness trends above 7 grains per gallon (GPG) or 120 mg/l (ppm), you should consider hard water treatment prior to your tankless water heater. If your hardness exceeds 12 GPG or 200 mg/l (ppm), hard water treatment is strongly recommended.

Hard water treatment helps maintain performance and efficiency, ensures optimal water flow and pressure, and protects your heater from pre-mature failure due to mineral build-up inside the heating module and other components.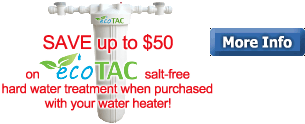 Stiebel Eltron Tempra 29 Plus Specifications
Thermostatically
Controlled?
Yes, digital temperature control and full power modulation based on flow rate and incoming water temperature.
Advanced Flow
Control Technology?
Yes, dynamic flow control technology automatically adjusts the flow of water when the unit's sensors detect that the flow demand is exceeding the heater's capacity. This feature is exclusive to Stiebel Eltron Tempra Plus Series tankless water heaters!
Preset Temperature Memory Buttons:
Yes
Flow Rate Monitor:
Yes
Energy Monitor Showing Cost Savings:
Yes
Hinged Case:
Yes
Power (KW):
28.8 KW @ 240v / 21.6 KW @ 208v
Voltage:
208 - 240 volts / single phase / 50 - 60 Hz
Max. Amps:
120 AMPS @ 240v / 105 AMPS @ 208v
Breakers Required:*
3 x 40 AMP breakers (depends on local codes)
Wiring:*
Minimum 3 x #8 AWG Copper (depends on local codes)
Dimensions:
16.6 x 14.5 x 4.6" (42 x 36.8 x 11.7 cm)
Weight:
17.6 lbs (8.6 KG)
Pipe Fittings:
3/4" NPT
Energy Efficiency:
99%+
Activation Flow Rate:
0.77 GPM /2.9 LPM
Max. Water Pressure:
150 psi (tested to 300 psi)
Max. Output Temperature:
140F (60C)
Max. Input Temperature:
131F (55C)
Warranty:
7 years against leakage / 3 years against defects in workmanship & materials
Safety:
ETL Listed (US & Canada) - meets all applicable standards, including ANSI/UL 499 (USA) and CSA-E335-1/3E-94 (Canada)
Protection:
microprocessor-based thermostatic temperature control (flow rate and temperature modulating) with thermal hi-limit cut-out switch monitoring each heating module
GTIN:
0094922100689
* Breaker size and wire gauge must meet all applicable local, state, provincial, and national electrical codes for your area - these are only guidelines that will apply to most installations. Some codes require use of electrical sub-panel for installation, especially when heater is not mounted within line-of-sight of the main electrical panel. Wiring should be sized to maintain a voltage drop of less than 3% under load. Please consult your electrician for more details.
Please note: A minimum 200 AMP household electrical service is highly recommended and will likely be required to install this model. If you are unsure of your electrical capacity in your home, please consult your electrician or contact us for assistance before ordering.
Stiebel Eltron Tempra 29 Plus (White) Reviews
Excellent unit working with Solar Thermal Hot Water


Purchase and installed my unit in April 2015; wanted to wait a full year before making a review. In a small utility/laundry room I replaced my 40gal electric hot water storage tank with a 60gal storage tank for storing solar thermally heated water. I did not have room for 2 tanks so I decided to go tank less water heating. I reviewed options when professional advise given to me was to go natural gas, but decided after careful study to go with the Tempra 29 PLUS. The savings I am making by preheating my domestic water with Solar Thermal collector panels is showing up as 8kwH/day and the Tempra 29PLUS kicks in when there has been no sun for several days. I have the Tempra set high at 128 and my my solar thermal storage tank set at max temp of 175degF; there are no issues with water at 175degC passing through Tempra...it just does not power on. When there is no sun for several days the Tempra can handle both showers in the home being used at the same time with no issues, and my hydro bill does not kick upwards. A little more expensive to install than a condensing natural gas tankless, but if you have space challenges and cannot get flues out through a wall then this E-tankless is a great way to go, especially with Solar Thermal Hot water preheating.
- David F
Very reliable performance


We installed our Tempra 29 Plus in 2010 and the unit has worked flawlessly since we've owned it. The odd time, we'll adjust the temperature up or down a few degrees, but it has been hanging on the storage room wall untouched for the most part. The heating is very even in the shower and for washing dishes. No temperature fluctuations at all. Other than some fixtures that are a long way away from the heater, the water is heated and arrives as the faucets very quickly. For dishwasher loads (and if there's a hot load of laundry) we always run the closest sink until we get hot water and then turn on the wash cycle. In terms of operating costs, the household hydro bill is slightly higher, but very reasonable. Our gas bill has probably decreased more than enough to offset the increase in hydro. This unit has been very efficient for our family and still operates as well now as it did the day we put it into use. Would definitely recommend this efficient heater to other people here in B.C. or other parts of the country.
- Josh
Excellent Water Heater


Excellent water heater. The plumber said it was easy to install. Super tech support, documentation was first rate. But the most important there is plenty of hot water, and no huge tank in the garage any longer.
- Pedro
Replacing 10 year old tankless


Saved us money the first month with more efficient operation than our old tankless unit, newer tech very happy with this
- B Bailey
Tankless electric water heater.


Works as expected.
- Andrew
Great Product - Could be better though


I am very happy with our conversion to tankless. This product is outstanding; well-built and works as advertised. However, I wish the flow detection switch was either more sensitive, or user adjustable. As is, you have to turn the hot water on to a pretty high rate of flow for the heater to kick on. This is fine for most uses, but for things like shaving, where I would normally turn the water on at a slow rate, the flow is not detected by the heater. I turn the water up to solve this, but can't help thinking about the amount of water that is being wasted. One of the reasons I converted is wasted energy on a tank, and now it seems the waste was just shifted to water use.
- Ken S
Exceeded my expectations


I installed the water heater in February in Saint Paul, MN. My water temperature coming from the street is probably in the forties Fahrenheit. It is cold enough to make your hands numb. I was a little worried that it wouldn't have enough capacity for my family of 6 with 4 bathrooms. It is working just fine. After some experimenting, we ended up setting the temperature at 115. We can easily take 2 showers at the same time. If the washer and dishwasher are going at the same time, the 3rd floor shower will decrease flow to a trickle without changing temperature. I am very happy so far. I installed it myself. I have a 200 amp service so I had room for the necessary 3 separate 30 amp 220 volt circuits. Some electrical items in the house will exhibit a little fluctuation when the heater kicks in, although it is pretty subtle. Hopefully it continues this performance over the long haul. If it lasts 15 years with this performance, I will be very happy.
- John S
Fantastic!


The heater is extremely easy to install. It is is even easier to operate. It worked perfectly the moment it was commissioned and performs the same on every use. The water is hot more quickly and it is great to have an endless supply of hot water. E-Tankless was a great resource, responsive, and shipped the heater quickly. They are a fantastic company with great quality products and service.
- David Tishim
Performance


We have had our tankless heater for over 6 weeks and it has not failed to produce all the hot water (128 degrees). Several showers at once and a washing machine. Very impressed. Have noticed a slight increase in electric bill but, it's worth it to not have to worry about running out of water!
- J. Norton



- Rusty W.


Love my new water heater, light years ahead of my old Sets system. User instructions could be a bit better as could install instructions. Should mention a flushing system should be installed at the same time to get rid of calcium..
- G. Martin
So Far so good


Im in CA and I replaced it in the summer, so far it was easy to install, and easy to work with, I will know if it is the perfect unit when winter comes and the inbound water is colder but so far so good.
- Burke Race
overall


So far it is excellent
- Oscar Henry
Perfect so far


I purchased a Tempra Plus water heater and had it installed by Professional plumber/electrician and it works perfect so far.
- Mircea Micula
| | | | | | |
| --- | --- | --- | --- | --- | --- |
| All Stiebel Eltron Tempra and Tempra Plus tankless water heaters are ETL Listed in the USA and Canada, ensuring they conform to all applicable safety standards. | | All Stiebel Eltron Tankless Water Heaters are tested and certified by WQA against NSF/ANSI 372 for "lead free" compliance. | | Comprehensive 7 year manufacturer's warranty against leakage / 3 year against defects in workmanship & materials. See warranty for details | Stiebel Eltron is: |