Point of Use Tankless Water Heater Selection Guide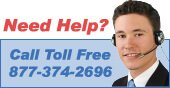 Let us help you select the best model for your application. No cost, no obligation and definitely no "sales" pressure. Call us now...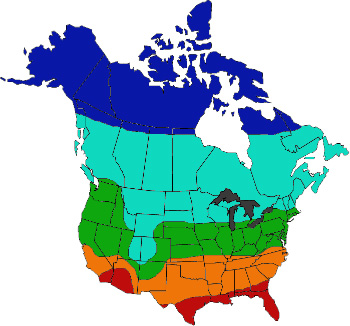 The three most important important considerations when choosing a point-of-use tankless water heater are:
Water Flow Rate
Incoming Water temperature
Activation Flow Rate
The following chart will provide you with some guidelines as to the flow rates of common water applications. It is important to note that these flow rates are only estimates and can vary based on water pressure, the faucet installed, and a variety of other factors. Accordingly, you are encouraged to test the actual flow rate of your application for a more precise model determination.
Application
Typical Flow Rate in
GPM at 60 PSI
Bathroom Sink Faucet
0.5 to 1.5

GPM

Average Kitchen Faucet
1.0 to 2.2

GPM

Average Shower
1.5 to 2.0 GPM (Max. 2.5 GPM)
Average Bath Tub
2.0 to 3.0

GPM

Washing Machine
1.5 to 3.0

GPM

Once you have determined the flow rate your require, use the map and chart below to determine which models are able to meet your flow rate needs based on your incoming water temperature. It is important to verify that the activation flow rate for the model selected is less than the flow rate of your application or the heater will not activate.
* all KW ratings based on 240 volt except for Mini 2-1, 2.5-1, 3-1, 3.5-1 and DHC 3-1 which are based on 120 volts, and except DHC 4-3 which is based on 277 volts.