Stiebel Eltron PSH 20 Plus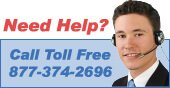 Let us help you evaluate if tankless is right for you or help you select the best model for your application. Call us now...
---
Stiebel Eltron
PSH 20 Plus Advantages:
• save space

• save energy

• reduce water waste

• simple installation

• very economical

• legendary Stiebel quality
Coming Soon!
Stiebel Eltron PSH 20 Plus
Wall mounting saves floor space
Quality finish. Elegance to suit every environment and decoration
Powerful electric element provides plenty of hot water and long service
Factory installed T&P valve
Adjustable temperature control for safety and comfort
Temperature control located in front for easy access
Polyurethane insulation is 48 mm thick for low 24-hour stand-by losses
The special "CoPro" coating ensures long tank life
Sacrificial anode protects the tank
Optional wall-mounted drain pan available
The PSH 20 Plus storage water heater is a new style of compact water heater that can be installed wherever hot water is needed.
The unique wall-mounted design frees up valuable space. The combination of a smaller capacity tank with a powerful 3 kW heating element results in a quick recovery time. The special porcelain enamel coating, and the highly effective sacrificial magnesium anode, ensure a long service life.
The PSH 20 Plus water heater is easily connected using copper, pvc, or pex tubing.
Stiebel Eltron PSH 20 Plus Wall-mounted Tank Water Heater
Nominal water volume
21 gal / 80 l
Amount of mixed water 104°F / 40°C
38 gal / 142 l
Phase Single - 60/50 Hz
1
Voltage
240 V
Recommended breaker
20 A
Heating element
3.0 kW
Standby energy consumption / 24 h @ 149°F / 65°C
2696 Btu / 0.79 kWh
First Hour Rating
30 gal.
Diameter
20" / 510 mm
Height
34.25" / 871 mm
Weight (without water
62.2 lbs / 28.2 kg
Weight (with water
238.5 lbs / 108.2 kg
Safety:
ETL Listed (US/CAN)
Warranty:
6 years against leakage / 2 years against defects in workmanship & materials
* Breaker size and wire gauge must meet all applicable local, state, provincial, and national electrical codes for your area - these are only guidelines that will apply to most installations. Please consult your electrician for more details.
There are currently no reviews for this product. Be the first to
write a review.


6 years against leakage &
2 years against defects in
workmanship & materials





the Stiebel Eltron SHC Series
mini tank water heater is independently tested to comply
with both US and Canadian safety standards



Stiebel Eltron Tankless Water Heaters are tested and certified
by WQA against NSF/ANSI 372
for "lead free" compliance



Stiebel Eltron is

Quality you can count on!