Stiebel Eltron Tempra 24 Plus (2nd Generation)
Limited Stock Remaining, Available While Supplies Last
We have a limited quantity of Second Generation Tempra 24 Plus models that we are clearing out for the manufacturer.
These units are brand new, in original box, with full warranty
and feature the same heating and temperature control technology as the current (3rd) generation Tempra 24 Plus models. The primary difference between this model and the current (3rd) generation is the color of the casing, and the digital display. These units are available at a significant discount and are a great way to save on our top selling electric tankless water heater ever!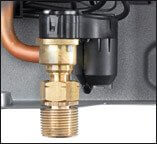 Dynamic Flow Control Technology
exclusive to Tempra Plus tankless water heaters!
---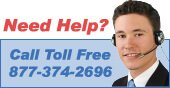 Let us help you evaluate if tankless is right for you or help you select the best model for your application. Call us now...
---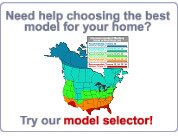 ---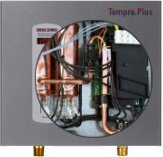 See an internal view of the Stiebel Eltron Tempra 24 Plus tankless water heater - learn how it works and what makes it superior to the competition.
(Click the picture)
---


Stiebel Eltron Tempra Plus Series Brochure
(Adobe PDF)
---


Electrical Requirements & Installation Information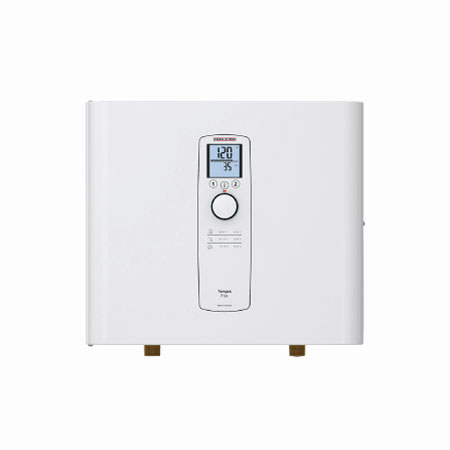 5.0

out of 5 stars (27
reviews)
Review this product
Stiebel Eltron

Tempra 24 Plus
SECOND GENERATION (Grey)
Our Price:

US

$

499.00

Found a Lower Price?
Request a Price Beat


Save $127.00 by purchasing a brand new previous generation heater!
Time Tested Design
Discounted Price
Same Flow Control Technology
24 kW's of Power
Thermostatically Controlled
The previous generation of our most popular tankless water heater for whole house applications, the 2nd generation Stiebel Eltron Tempra 24 Plus electric tankless water heater
is a powerful 24 KW heater and is an excellent choice for most whole house applications in the Northern U.S., Canada, and other regions where the incoming water temperature can drop below 45° F.
Like all Tempra Plus Series tankless water heaters, the Tempra 24 Plus features true microprocessor-controlled temperature regulation as well as a convenient digital temperature display and dial selector which allows you to set the desired output water temperature at any level between 86 and 140F (30 and 60C). It is one of the only tankless water heaters on the market that features a true thermostatic temperature control and full power-modulation based on both the incoming water temperature and the water flow rate. The Tempra 24 Plus will automatically adjust its power output to accommodate changes in the incoming water temperature and flow rate so it can precisely maintain the desired output temperature.
The Tempra 24 Plus also features Stiebel Eltron's exclusive dynamic Advanced Flow Control technology. This technology automatically adjusts the flow of water when the unit's sensors detect that the flow demand is exceeding the heater's capacity. This feature is particularly useful in cold climates and other applications where the electrical service size does not permit the installation of a larger model and it may be desirable to handle occasional high flow demands. It is also desirable where high output temperatures are required for temperature critical applications (commercial dishwashers, etc.) and where flow rates are not always predictable.
Simply stated, the Stiebel Eltron Tempra Plus Series electric tankless water heaters feature the most precise temperature control of any tankless water heater on the market today!
Maximum Flow Rate in Gallons Per Minute at 105°F Output temp
Incoming Water Temp:
Flow Rate (GPM)
40°F
2.5 GPM
45°F
2.7 GPM
50°F
3.0 GPM
55°F
3.3 GPM
60°F
3.6 GPM
65°F
4.1 GPM
70°F
4.7 GPM
75°F
5.4 GPM
* This chart is based on 240v input.
Please review the Stiebel Eltron Tempra Brochure
for temp rise data at 208v input.
Do You Have Hard Water?
If your water hardness trends above 7 grains per gallon (GPG) or 120 mg/l (ppm), you should consider hard water treatment prior to your tankless water heater. If your hardness exceeds 12 GPG or 200 mg/l (ppm), hard water treatment is strongly recommended.

Hard water treatment helps maintain performance and efficiency, ensures optimal water flow and pressure, and protects your heater from pre-mature failure due to mineral build-up inside the heating module and other components.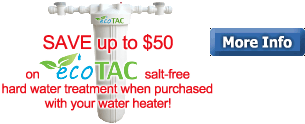 Stiebel Eltron Tempra 24 Plus 2nd Generation Specifications
Thermostatically
Controlled?
Yes, digital temperature control and full power modulation based on flow rate and incoming water temperature.
Advanced Flow
Control Technology?
Yes, dynamic flow control technology automatically adjusts the flow of water when the unit's sensors detect that the flow demand is exceeding the heater's capacity. This feature is exclusive to Stiebel Eltron Tempra Plus Series tankless water heaters!
Preset Temperature Memory Buttons:
No
(See 3rd Generation Tempra 24 Plus for these features)
Flow Rate Monitor:
Energy Monitor Showing Cost Savings:
Hinged Case:
Yes (Grey)
Power (KW):
24 KW @ 240v / 18 KW @ 208v
Voltage:
208 - 240 volts / single phase / 50 - 60 Hz
Max. Amps:
100 AMPS @ 240v / 88 AMPS @ 208v
Breakers Required:*
2 x 50 AMP breakers (depends on local codes)
Wiring:*
Minimum 2 x #8 AWG Copper (depends on local codes)
Dimensions:
16.6 x 14.5 x 4.6" (42 x 36.8 x 11.7 cm)
Weight:
15.4 lbs (7.3 KG)
Pipe Fittings:
3/4" NPT
Energy Efficiency:
99%+
Activation Flow Rate:
0.50 GPM / 1.9 LPM
Max. Water Pressure:
150 psi (tested to 300 psi)
Max. Output Temperature:
140F (60C)
Max. Input Temperature:
131F (55C)
Warranty:
7 years against leakage / 3 years against defects in workmanship & materials
Safety:
ETL Listed (US & Canada) - meets all applicable standards, including ANSI/UL 499 (USA) and CSA-E335-1/3E-94 (Canada)
Protection:
microprocessor-based thermostatic temperature control (flow rate and temperature modulating) with thermal hi-limit cut-out switch monitoring each heating module
GTIN:
0094922100672
* Breaker size and wire gauge must meet all applicable local, state, provincial, and national electrical codes for your area - these are only guidelines that will apply to most installations. Some codes require use of electrical sub-panel for installation, especially when heater is not mounted within line-of-sight of the main electrical panel. Wiring should be sized to maintain a voltage drop of less than 3% under load. Please consult your electrician for more details.
Please note: A minimum 200 AMP household electrical service is highly recommended and will likely be required to install this model. If you are unsure of your electrical capacity in your home, please consult your electrician or contact us for assistance before ordering.
| | | | | | |
| --- | --- | --- | --- | --- | --- |
| All Stiebel Eltron Tempra and Tempra Plus tankless water heaters are ETL Listed in the USA and Canada, ensuring they conform to all applicable safety standards. | | All Stiebel Eltron Tankless Water Heaters are tested and certified by WQA against NSF/ANSI 372 for "lead free" compliance. | | Comprehensive 7 year manufacturer's warranty against leakage / 3 year against defects in workmanship & materials. See warranty for details | Stiebel Eltron is: |